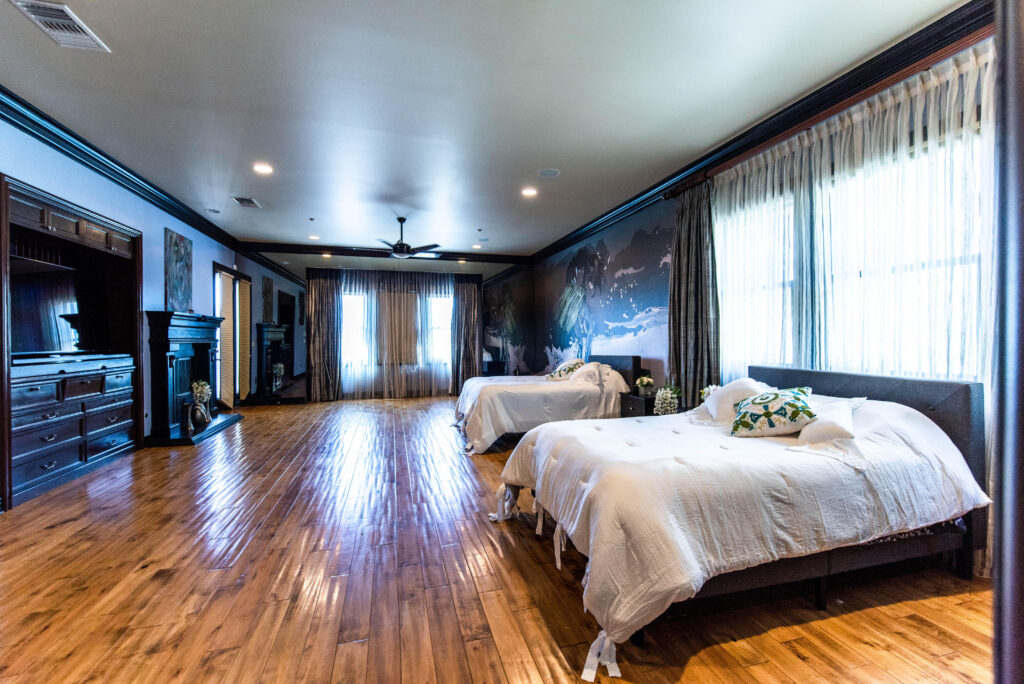 National Survey on Drug Use & Health reported that 600,000 people who needed treatment for a substance use disorder did not receive it. The barriers to treatment are numerous. Cost and lack of health insurance, transportation issues, perceptions of family and community, the time commitment involved, and wait for lists to enter treatment. Waiting lists to start treatment is one of the reasons that keep people from receiving necessary treatment. Same-day admission to a rehab program provides a great opportunity to catch the moment and start the recovery process ASAP. Many substances should never be stopped "cold turkey," because withdrawal symptoms can be significant and even life-threatening. Quality medical detox and rehab centers don't use these "cold turkey" methods; rather they provide medications and therapy to manage withdrawal symptoms and recovery.
Potential situations where a same-day admission to a rehab program may help avert dangerous consequences are quite often. If a person is experiencing acute symptoms or another emergency, you should call 911.
How To Find The Best Inpatient Rehab?
Here are some important points for you to consider before choosing an inpatient treatment center:
Type of treatment: What type of inpatient treatment do you need based on the level of care needed as assessed by your doctor or treatment professionals? You may choose a 7-10-day detox program, or a 30-day, 60-day, or 90-day rehab program.
Location: Consider the coed rehab center's location and if you prefer to enter treatment in a totally new environment or close to home.
Substances treated: Find out whether the inpatient rehab program treats the specific substance you have been suffering from.
Insurances & Cost: Consider the cost of inpatient rehab centers and how you'll pay for it (insurance, scholarships, financing). Inpatient rehabs are typically more expensive than outpatient, but they also provide various key levels of care and medical support.
Certifications and credentials: Check what are the credentials of the facility and staff.
Facility specific: Look at the drug rehabilitation facility's philosophy and decide if it's what you're looking for (co-ed facility or gender-specific facility, 12-Step, evidence-based, faith-based) and aligns with your own personal beliefs and needs.
Aftercare: Make sure they offer relapse prevention and aftercare planning, which may be helpful in maintaining sobriety after you leave treatment.
Personal health & wellbeing: Consider your individual needs when choosing a drug and alcohol abuse treatment facility, including mental and physical health needs.
Amenities: Inpatient rehabs offer various amenities depending on the facility and individual needs. These can vary from basic to luxury amenities.
How To Find The Best Same-Day Admission Rehab?
There are several steps you can take in an effort to enter treatment as quickly as possible.
1. Prepare Basic Information.
You should be prepared to discuss your history with drugs or alcohol when contacting a treatment program, but it's also important to have some additional critical information that will likely be needed prior to admission into a treatment program:
Insurance information or payment/financial help information. Usually, you can verify your insurance coverage for treatment for free on the website of the facility. Medical and mental health history, including names of doctors, surgeries, etc.
Emergency contact information.
Identification and details required for confirming travel to the treatment center
2. Contact a 24/7 same-day admission rehab center
Substance Abuse and Mental Health Services Administration (SAMHSA) provides a secure and anonymous treatment finder that will help you locate rehab centers to treat substance abuse/addiction. A reputable rehab center will support several channels of communication on its website, like live chat, phone, contact form submission, and email. According to HIPPA requirements, all communication should be confidential. Talk with an admission team and schedule your admission.
3. Plan Your Trip & Start Your Treatement At The Same-day Rehab
Beginning substance abuse treatment may require some additional planning. Notifying friends and family as needed as well as taking time off work or school can require specific arrangements. Under the Family and Medical Leave Act (FMLA) individuals may receive up to 12 weeks of unpaid leave to care for themselves or loved ones, but there is paperwork involved in this transition. Knowing what to expect at rehab will help you to plan your trip and pack your bags. You may also wish to inform your family or close friends about your trip and recovery plans.