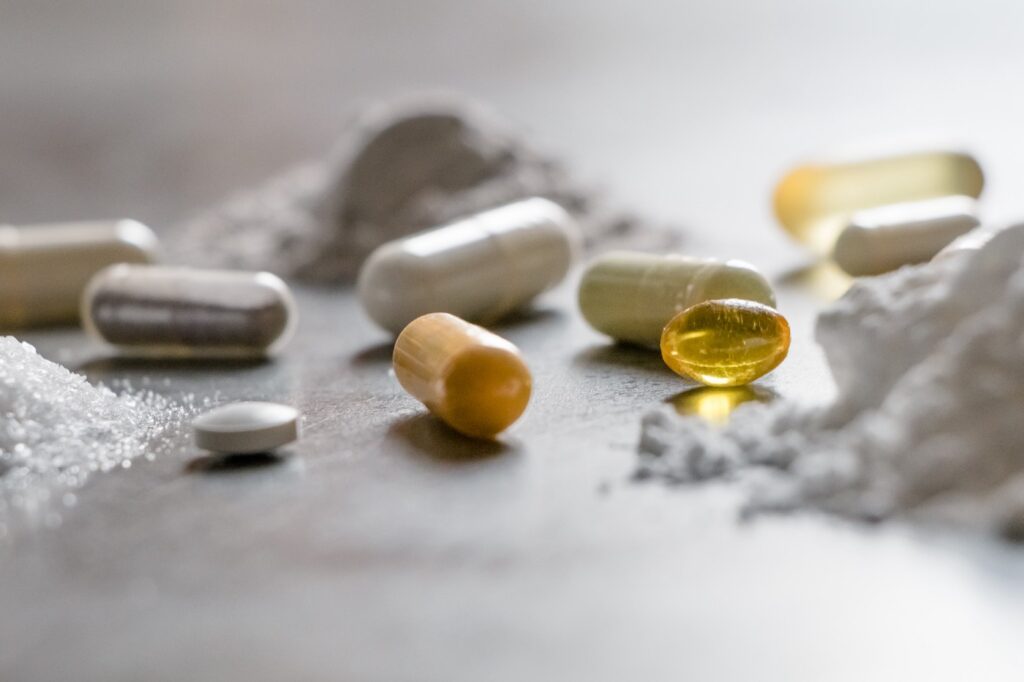 Opioids are a class of drugs that are extracted or synthesized from the opium poppy plant. Some forms of these drugs are prescribed as medications to treat severe acute pain (surgery, fractures, etc.) or "breakthrough pain" associated with cancer, while other forms of these drugs are synthesized and consumed illegally. Opioids work by attaching (binding) to opioid cells (receptors) in the brain, thus activating these receptors and as a result, blocking pain signals from the brain to the body, resulting in reduced pain sensation. When opioids bind to their receptors, dopamine is released, causing feelings of euphoria (extreme pleasure). These short-lived euphoric feelings create an intense desire for more dopamine, thus creating reinforcement for continued opioid use. This cycle can often lead to opioid misuse or addiction.
Opiates specifically refer to drugs within the class of opioids that are naturally derived, such as heroin or morphine.
Opioids represent a broader class of pain medications, that include naturally derived, synthetic (man-made), and semi-synthetic (man-made from a naturally occurring substance).2
Different types of opioids can include:1,2,5,6,7
Prescription opioids, including Codeine, Hydrocodone, Vicodin, Morphine, Tramadol, Fentanyl, Oxycodone, OxyContin
Illicit opioids, including heroin
Medical Detox
When an individual is addicted to opioids, quitting cold turkey is dangerous. Because their body has become dependent on the substance of abuse, they will experience symptoms of withdrawal if they abruptly quit using prescription drugs.
Medical detox is designed to help individuals overcome their symptoms of withdrawal in a safe and controlled medical setting. Rather than suffering through severe and potentially life-threatening withdrawal symptoms, medical detox programs provide their patients with tapering medications and life-saving medical treatments.
The length of a detox program will depend on a variety of factors, including:
The type of prescription drug that was abused
How long the individual was addicted
How much of the drug the individual was taking at once
Whether the individual abused additional substances
Whether the individual has co-occurring mental health conditions or medical conditions to address
Age, weight, gender, and additional medical history
Typically, detox lasts anywhere from 5 days to 14 days depending on the individual's needs.
Inpatient Rehab
Inpatient opioid rehab programs are the most intensive form of addiction treatment. These programs require patients to reside and attend treatment sessions at the facility. This allows staff members to provide patients with 24/7 monitoring, support, and care.
Services offered during an inpatient program for opioid addiction include:
A thorough assessment of medical, substance abuse, and mental health history
Individual therapy
Group counseling
Specialized counseling groups for specific issues (i.e. trauma-informed groups or family therapy groups)
Access to medical and psychiatric care
Random drug testing
Dual diagnosis treatment
Medication-assisted treatment when applicable
Relapse prevention planning and continued care options
12-step facilitation groups
Typically, inpatient rehab lasts anywhere from 30 days to 90 days depending on the individual's needs.
Find an Opioid Detox /Rehab Program in Los Angeles, California
If you or a loved one suffer from opioid addiction, professional treatment is necessary. Thankfully, there are tons of options when it comes to treatment programs for addiction. At Crosspointe recovery, we offer medical detox programs and inpatient rehab programs. In other words, we are at Crosspointe recovery equipped to provide you or your loved one with a full continuum of inpatient care. Contact us today!
If you need FREE help or have Medical or Medicaid insurance please contact the National Helpline about mental and/or substance use disorders, prevention, treatment, and recovery in English and Spanish.